Hinzufügen, um zu vergleichen
vom Vergleich entfernen
Marke
:
Das allgemeine Markenzeichen eines Herstellers. Ein Hersteller kann mehrere Markennamen haben. Einige Hersteller lizenzieren ihre Markennamen an andere Hersteller.
Canon
Produktname
:
Der Produktname dient der Identifikation mit der Marke eines Produkts, meist der Modellname, jedoch ist dieser nicht immer einzigartig, da ebenso Produktvarianten darunter einbegriffen sein könnten. Der Produktname ist ein wichtiger Teil des Icecat Produkttitels auf einem Produktdatenblatt.
ImagePROGRAF W8400
Artikel-Code
:
Der einzigartige Produktidentifizierer einer Marke. Mehrere Produktnummern können zu einem Hauptprodukt-Datenblatt gemappt werden, falls die Spezifikationen identisch sind. Wir ändern die falschen Artikelnummern und logistischen Varianten in die korrekte Herstellerartikelnummer ab.
0160B003
Kategorie
:
Diese Drucker wurden für den Druck auf Medien die größer als A4 sind, konzipiert. Perfekt für den Druck eindrucksvoller Plakate!
Großformatdrucker
Datenblatt Qualität:
Erstellt/standardisiert von Icecat
Produktdatenblätter könnnen verschiedene Qualitätsstufen haben:
Nur Logistikdaten wurden importiert:
Wir haben nur Grunddaten vom Hersteller, ein Datenblatt wurde noch nicht von einem Editor erstellt.
Erstellt von Canon:
Ein Datenblatt wurde von einer offiziellen Quelle eines Herstellers importiert. Das Datenblatt wurde jedoch noch nicht von einem Icecat-Editor standardisiert.
Erstellt/standardisiert von Icecat:
Das Datenblatt wurde von einem Icecat-Editor erstellt oder standardisiert
In Icecat seit:
24 Mai 2006
Das Datum, an dem Icecat zum ersten Mal bemerkt hat, dass das Produkt in einer Preisliste eines Channel-Partners erschienen ist.
Info geändert am:
13 Jan 2016 14:19:11
Datum der letzten Aktualisierung des Datenblattes in Icecat.

Produkt Anzeige:
22591
Diese Statistik basiert auf 61815 durch den Gebrauch von E-Commerce Seiten (E-Shops, Distributoren, Vergleichsseiten, E-Commerce ASPs, Einkaufssystemen etc) und das Herunterladen dieses Icecat Datenblattes seit 24-05-06 Nur Sponsoren sind in der kostenlosen Open Icecat Distribution eingeschlossen, genutzt durch 60174 freie Open Icecat User.
Kurze zusammenfassende Beschreibung Canon ImagePROGRAF W8400
:
Diese kurze Zusammenfassung des Canon ImagePROGRAF W8400 Datenblatts wird automatisch generiert und verwendet den Produkt-Titel und die ersten sechs Schlüssel-Spezifikationen.
Canon ImagePROGRAF W8400, 1830 x 960 x 748 mm, AC 100-240V (50/60Hz), USB 2.0, IEEE1394, 2400 x 1200 DPI, 448 x 1608 mm, 1117.6mm
Lange zusammenfassende Beschreibung Canon ImagePROGRAF W8400
:
Dies ist eine automatisch generierte lange Zusammenfassung von Canon ImagePROGRAF W8400 basierend auf den ersten drei Spezifikationen der ersten fünf Spezifikationsgruppen.
Canon ImagePROGRAF W8400. Maximale Auflösung: 2400 x 1200 DPI. Maximale Druckgröße: 448 x 1608 mm, Maximale Medienbreite: 1117.6mm, Medienstärke: 0.07-0.8. Schnittstelle: USB 2.0, IEEE1394. Geräuschpegel: 58 dB. Energiebedarf: AC 100-240V (50/60Hz), Stromverbrauch (typisch): 160 W
Login or signup for Full Icecat
to access all product specs
Here, we only show product images of sponsoring brands that joined Open Icecat as product images can be subject to copyrights. Icecat can be of assistance in securing the necessary permissions or implementing a brand's Digital Rights Management policies. Login to view all product specs or request a Full Icecat subscription to download product specs.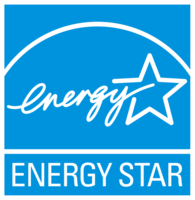 Energy Star ist ein internationaler Standard für energieeffiziente Verbrauchsgüter, der 1992 erstellt wurde. Geräte, die die Energy-Star-Service-Marke tragen, vebrauchen in der Regel 20%-30% weniger Energie als der Durchschnitt.
Integrieren Sie das Datenblatt auf Ihre Seite.
This is a demo of a seamless insert of an Icecat LIVE product data-sheet in your website. Imagine that this responsive data-sheet is included in the product page of your webshop.
How to integrate Icecat LIVE JavaScript.
1
Maximale Auflösung
*
Maximum printing resolution.
2400 x 1200 DPI
Maximale Druckgröße
*
The maximum size that an image can be printed with a good resolution.
448 x 1608 mm
A4-A0/ B4-B0/ A-E
A3-A0/ 10"-44"
Druckköpfe
Component of a printer that applies the mark or image to the paper.
1
Druckkopfdüsen
Die Anzahl der Düsen eines Druckerkopfs, als ganze Zahl von 1 bis 4.
1280 p/c
Anschlüsse und Schnittstellen
Schnittstelle
*
Interface-Ports zum Anschluss von Geräten. USB (Universal Serial Bus) ist mittlerweile die beliebteste drahtgebundene Schnittstelle um Peripheriegeräten anzuschließen. USB 2.0 unterstützt Geschwindigkeiten von bis zu 480 Mbit / s (USB 1: 12 Mbit / s). Die Schnittstelle FireWire ist auch bekannt als IEEE 1394-Standard. Enhanced IDE (EIDE) wird manchmal auch als Fast ATA, IDE oder Fast ATA-2 bezeichnet.
USB 2.0, IEEE1394
Geräuschpegel
The amplitude level of the undesired background noise, usually measured in decibels (db).
58 dB
Stromverbrauch (typisch)
Menge Strom, die durch dieses Modell verbraucht wird in Watt. Übliche vom Hersteller angegebene Werte sind Stromverbrauch, wenn ausgeschaltet, Standby / Standbymodus, durchschnittliche Nutzung, maximale Nutzung.
160 W
Abmessungen (BxTxH)
Maße des Produkts (Breite x Tiefe x Höhe) in Millimeter.
1830 x 960 x 748 mm
Gewicht
Gewicht der Ware ohne Verpackung (Nettogewicht). Wenn möglich, wird das Nettogewicht inklusive Standard-Zubehör und Lieferungen angegeben. Bitte beachten Sie, dass Hersteller manchmal eine zu kommerziellen Auslegung des Produktgewichts angeben, ohne das Gewicht von Accessoires und / oder Zubehör miteinzurechnen.
111 kg
Mac-Kompatibilität
Product can be used with Apple Mac software and/or hardware.
Kompatible Betriebssysteme
Liste der Desktop-Betriebssysteme, die als mit diesem Produkt kompatibel getestet wurden, einschließlich Markenname und Version
-Windows 95/98/Me/NT4.0/2000/XP
-Mac OS 8.6/9/X
Bedienfeld
Beschreibung der Systemsteuerung des Produkts, einschließlich der verfügbaren Tasten und der Funktion jeder Taste
LCD(16 x 2) LED x 5, key x 10
Energy Star-zertifiziert
*
This indicates that the product is compliant with Energy Star, which is an international standard for energy-efficient consumer products.
Sicherheit
Liste der regulatorischen Standards für alle Länder, in denen dieses Produkt zertifiziert ist
UL, CE, TUV