Marke
:
Das allgemeine Markenzeichen eines Herstellers. Ein Hersteller kann mehrere Markennamen haben. Einige Hersteller lizenzieren ihre Markennamen an andere Hersteller.
Hewlett Packard Enterprise
Produktname
:
Der Produktname dient der Identifikation mit der Marke eines Produkts, meist der Modellname, jedoch ist dieser nicht immer einzigartig, da ebenso Produktvarianten darunter einbegriffen sein könnten. Der Produktname ist ein wichtiger Teil des Icecat Produkttitels auf einem Produktdatenblatt.
Dual Input 1 Phase 32A Monitored PDU
Artikel-Code
:
Der einzigartige Produktidentifizierer einer Marke. Mehrere Produktnummern können zu einem Hauptprodukt-Datenblatt gemappt werden, falls die Spezifikationen identisch sind. Wir ändern die falschen Artikelnummern und logistischen Varianten in die korrekte Herstellerartikelnummer ab.
AF509A
EAN/UPC-Code
:
Die European Article Number (EAN) und der Universal Product Code (UPC) sind besser bekannt als Barcode auf der Produktverpackung zur eindeutigen Identifizierung eines Produkts in einem Geschäft oder logistischem Prozess. Ein Produkt kann mehrere Barcodes haben je nach logistischen Variationen wie Verpackung oder Land.
0882780510418
Kategorie
:
A power distribution unit (PDU) is a device with multiple outputs designed to distribute electric power, especially to racks of computers and networking equipment located within a data center.
Stromverteilereinheiten (PDUs)
Datenblatt Qualität:
Erstellt/standardisiert von Icecat
Produktdatenblätter könnnen verschiedene Qualitätsstufen haben:
Nur Logistikdaten wurden importiert:
Wir haben nur Grunddaten vom Hersteller, ein Datenblatt wurde noch nicht von einem Editor erstellt.
Erstellt von Hewlett Packard Enterprise:
Ein Datenblatt wurde von einer offiziellen Quelle eines Herstellers importiert. Das Datenblatt wurde jedoch noch nicht von einem Icecat-Editor standardisiert.
Erstellt/standardisiert von Icecat:
Das Datenblatt wurde von einem Icecat-Editor erstellt oder standardisiert
In Icecat seit:
29 Jun 2006
Das Datum, an dem Icecat zum ersten Mal bemerkt hat, dass das Produkt in einer Preisliste eines Channel-Partners erschienen ist.
Info geändert am:
14 Sep 2016 16:12:33
Datum der letzten Aktualisierung des Datenblattes in Icecat.

Produkt Anzeige:
98684
Diese Statistik basiert auf 62293 durch den Gebrauch von E-Commerce Seiten (E-Shops, Distributoren, Vergleichsseiten, E-Commerce ASPs, Einkaufssystemen etc) und das Herunterladen dieses Icecat Datenblattes seit 29-06-06 Nur Sponsoren sind in der kostenlosen Open Icecat Distribution eingeschlossen, genutzt durch 60342 freie Open Icecat User.
Garantie: Service & Support – Optionen: Optionen Care Pack Services bieten eine breite Palette an Support-Optionen für den gesamten Lebenszyklus. Dabei können Sie aus verschiedensten Serviceebenen auswählen, die auf Ihre geschäftlichen Erfordernisse abgestimmt sind (von grundlegenden bis geschäftskritischen Services). Eine umfassende Palette an HP Care Pack Hardware- und Softwareservices einschließlich: Installation und Inbetriebnahme; Schulungskurse; Vor-Ort-Hardwareservice am selben Arbeitstag mit erweiterten Geschäftszeiten von 13 Stunden an 5 Tagen bis 24 Stunden an 7 Tagen mit zusätzlichen Optionen einschließlich Reaktion innerhalb 4 Stunden oder Call to Repair innerhalb 6 Stunden; Umfassende Palette an technischem Softwaresupport für Microsoft, Linux und ProLiant Essentials- und VMware-basierte IT-Lösungen, der zu einer hohen Anwendungsverfügbarkeit beiträgt, die Reaktionszeiten reichen von 30 Minuten (für kritische Probleme) bis zu zwei Stunden; Services für Systemmanagement und Leistung sowie Mission Critical Support Solution
Garantie: 3 Jahre begrenzte Garantie

Langer Produktname von Hewlett Packard Enterprise Dual Input 1 Phase 32A Monitored PDU
:
Die kurze redaktionelle Beschreibung von Hewlett Packard Enterprise Dual Input 1 Phase 32A Monitored PDU
HP 14.7kVA 32A Dual Input Single Phase INTL Monitored Power Distribution Unit
Kurze zusammenfassende Beschreibung Hewlett Packard Enterprise Dual Input 1 Phase 32A Monitored PDU
:
Diese kurze Zusammenfassung des Hewlett Packard Enterprise Dual Input 1 Phase 32A Monitored PDU Datenblatts wird automatisch generiert und verwendet den Produkt-Titel und die ersten sechs Schlüssel-Spezifikationen.
Hewlett Packard Enterprise Dual Input 1 Phase 32A Monitored PDU, Monitored, 50/60, (Dual) IEC60309 332P6, Schwarz, 95,25 x 50,8 x 1524 mm
Lange zusammenfassende Beschreibung Hewlett Packard Enterprise Dual Input 1 Phase 32A Monitored PDU
:
Dies ist eine automatisch generierte lange Zusammenfassung von Hewlett Packard Enterprise Dual Input 1 Phase 32A Monitored PDU basierend auf den ersten drei Spezifikationen der ersten fünf Spezifikationsgruppen.
Hewlett Packard Enterprise Dual Input 1 Phase 32A Monitored PDU. PDU-Typen: Monitored, Produktfarbe: Schwarz. Nominale Eingang Spannung: 220-240, Eingangsfrequenz: 50/60, Stromstärke (maximal): 32 A. Eingang Verbindungstyp: (Dual) IEC60309 332P6. Abmessungen (BxTxH): 95,25 x 50,8 x 1524 mm, Gewicht: 12,5 kg
Login or signup for Full Icecat
to access all product specs
Here, we only show product images of sponsoring brands that joined Open Icecat as product images can be subject to copyrights. Icecat can be of assistance in securing the necessary permissions or implementing a brand's Digital Rights Management policies. Login to view all product specs or request a Full Icecat subscription to download product specs.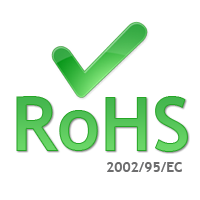 Das elektrische oder elektronische Produkt enthält wenig oder keine schädlichen Stoffe (RoHS). Jedes RoHS-konforme Produkt ist für das Vorhandensein von Blei (Pb), Cadmium (Cd), Quecksilber (Hg), sechswertiges Chrom (Cr-Hex), polybromierte Biphenyle (PBB) und polybromierte Diphenylether (PBDE) getestet. PBB und PBDE sind Flammschutzmittel, die in verschiedenen Kunststoffen verwendet werden. Für Cadmium und Chrom VI, muss es weniger als 0,01% der Substanz per Gewicht sein. Für Blei, PBB, PBDE darf es nicht mehr als 0,1% des Materials sein. Jede RoHS-konforme Komponente muss 100 ppm oder weniger Quecksilber enthalten und das Quecksilber darf nicht absichtlich der Komponente hinzugefügt worden sein.
This is a demo of a seamless insert of an Icecat LIVE product data-sheet in your website. Imagine that this responsive data-sheet is included in the product page of your webshop.
How to integrate Icecat LIVE JavaScript.