Hinzufügen, um zu vergleichen
vom Vergleich entfernen
Marke
:
Das allgemeine Markenzeichen eines Herstellers. Ein Hersteller kann mehrere Markennamen haben. Einige Hersteller lizenzieren ihre Markennamen an andere Hersteller.
HP
Produktname
:
Der Produktname dient der Identifikation mit der Marke eines Produkts, meist der Modellname, jedoch ist dieser nicht immer einzigartig, da ebenso Produktvarianten darunter einbegriffen sein könnten. Der Produktname ist ein wichtiger Teil des Icecat Produkttitels auf einem Produktdatenblatt.
PS/2 Scroll Mouse
Artikel-Code
:
Der einzigartige Produktidentifizierer einer Marke. Mehrere Produktnummern können zu einem Hauptprodukt-Datenblatt gemappt werden, falls die Spezifikationen identisch sind. Wir ändern die falschen Artikelnummern und logistischen Varianten in die korrekte Herstellerartikelnummer ab.
DD440K
Kategorie
:
Die Maus ist die zweitwichtigste Art der Kommunikation mit einem Computer. Bitte achten Sie darauf, die richtige Verbindungsart beim Kauf einer Maus zu wählen. Es gibt drei verschiedene Typen:\
- USB ist die modernste. Man kann sie durch den rechteckigen Stecker zu erkennen.\
- PS/2 Anschlüsse sind rund. Diese Art der Verbindung ist recht geläufig für PCs.\
- Bluetooth ist eine weitere moderne (drahtlose) Verbindungsmethode.
Mäuse
Datenblatt Qualität:
Erstellt/standardisiert von Icecat
Produktdatenblätter könnnen verschiedene Qualitätsstufen haben:
Nur Logistikdaten wurden importiert:
Wir haben nur Grunddaten vom Hersteller, ein Datenblatt wurde noch nicht von einem Editor erstellt.
Erstellt von HP:
Ein Datenblatt wurde von einer offiziellen Quelle eines Herstellers importiert. Das Datenblatt wurde jedoch noch nicht von einem Icecat-Editor standardisiert.
Erstellt/standardisiert von Icecat:
Das Datenblatt wurde von einem Icecat-Editor erstellt oder standardisiert
In Icecat seit:
27 Jun 2005
Das Datum, an dem Icecat zum ersten Mal bemerkt hat, dass das Produkt in einer Preisliste eines Channel-Partners erschienen ist.
Info geändert am:
14 Sep 2016 15:56:30
Datum der letzten Aktualisierung des Datenblattes in Icecat.

Produkt Anzeige:
54772
Diese Statistik basiert auf 61793 durch den Gebrauch von E-Commerce Seiten (E-Shops, Distributoren, Vergleichsseiten, E-Commerce ASPs, Einkaufssystemen etc) und das Herunterladen dieses Icecat Datenblattes seit 27-06-05 Nur Sponsoren sind in der kostenlosen Open Icecat Distribution eingeschlossen, genutzt durch 60152 freie Open Icecat User.
Garantie: e: Die beschränkte Optionsgewährleistung ist eine Gewährleistung mit einem (1) Jahr Laufzeit (HP Option LimitedPeriod) mit Teileaustausch für alle Optionen von HP oder Compaq (HP Optionen). Ist Ihre HP Option in einem HP Hardwareprodukt installiert, erbringt HP den Gewährleistungsservice entweder über den Zeitraum der beschränkten Optionsgewährleistung oder über den verbleibenden Zeitraum der beschränkten Gewährleistung des HP Hardwareprodukts, in dem die HP Option installiert ist (längerer Zeitraum maßgeblich), jedoch nicht länger als drei (3) Jahre ab Kaufdatum der HP Option.
Langer Produktname von HP PS/2 Scroll Mouse
:
Die kurze redaktionelle Beschreibung von HP PS/2 Scroll Mouse
HP Scroll Mouse
Marketing-Text HP PS/2 Scroll Mouse
:
Der offizielle Marketing-Text HP PS/2 Scroll Mouse, wie vom Hersteller geliefert
Die HP PS/2 Scroll-Maus verfügt über zwei Tasten und bietet im schlichten, eleganten Design eine hervorragende Leistung. Nutzen Sie das Rad, um schnell und problemlos durch Dokumente oder Websites zu blättern, oder alternativ als dritte Maustaste. Durch das komfortable, geschwungene Design können Sie die HP PS/2 Scroll-Maus bequem entweder in der rechten oder in der linken Hand halten.

• Ergonomisches Design für Links- und Rechtshänder


• Als dritte Taste fungierendes Rad für bequemes Blättern


• Für eine schnellere Navigation innerhalb von Dokumenten im Internet

Kurze zusammenfassende Beschreibung HP PS/2 Scroll Mouse
:
Diese kurze Zusammenfassung des HP PS/2 Scroll Mouse Datenblatts wird automatisch generiert und verwendet den Produkt-Titel und die ersten sechs Schlüssel-Spezifikationen.
HP PS/2 Scroll Mouse, PS/2, Büro, Reifen, Kabel, PC, Schwarz
Lange zusammenfassende Beschreibung HP PS/2 Scroll Mouse
:
Dies ist eine automatisch generierte lange Zusammenfassung von HP PS/2 Scroll Mouse basierend auf den ersten drei Spezifikationen der ersten fünf Spezifikationsgruppen.
HP PS/2 Scroll Mouse. Geräteschnittstelle: PS/2, Zweck: Büro, Scroll Typ: Reifen. Produktfarbe: Schwarz, Formfaktor: Ambidextrös. Energiequelle: Kabel. Anzahl enthaltener Produkte: 100 Stück(e)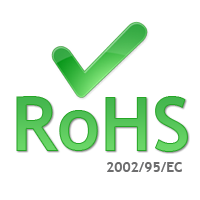 Das elektrische oder elektronische Produkt enthält wenig oder keine schädlichen Stoffe (RoHS). Jedes RoHS-konforme Produkt ist für das Vorhandensein von Blei (Pb), Cadmium (Cd), Quecksilber (Hg), sechswertiges Chrom (Cr-Hex), polybromierte Biphenyle (PBB) und polybromierte Diphenylether (PBDE) getestet. PBB und PBDE sind Flammschutzmittel, die in verschiedenen Kunststoffen verwendet werden. Für Cadmium und Chrom VI, muss es weniger als 0,01% der Substanz per Gewicht sein. Für Blei, PBB, PBDE darf es nicht mehr als 0,1% des Materials sein. Jede RoHS-konforme Komponente muss 100 ppm oder weniger Quecksilber enthalten und das Quecksilber darf nicht absichtlich der Komponente hinzugefügt worden sein.
Integrieren Sie das Datenblatt auf Ihre Seite.
This is a demo of a seamless insert of an Icecat LIVE product data-sheet in your website. Imagine that this responsive data-sheet is included in the product page of your webshop.
How to integrate Icecat LIVE JavaScript.
1
Geräteschnittstelle
*
The ports (sockets) where the device connects with other devices.
PS/2
Zweck
*
What the product is used for.
Büro
Tastenanzahl
*
The number of buttons that there are in/on the product.
2
Scroll Typ
*
Type of scroll in computer input device, e.g. wheel, touch.
Reifen
Bildlaufrad
Move displayed text or graphics in a particular direction on a computer screen in order to view different parts of them.
Empfohlene Benutzung
*
What the product should be used for, and how it should be used (e.g. ambient temperature).
PC
Produktfarbe
*
The colour e.g. red, blue, green, black, white.
Schwarz
Formfaktor
*
Beschreibung der Merkmale und / oder der Größe des Produktes, angegeben nach Typ
Ambidextrös
RoHS-Kompatibel
The Restriction of Hazardous Substances (RoHS) Directive aims to restrict certain dangerous substances commonly used in electrical and electronic equipment. Any RoHS compliant product is tested for the presence of Lead (Pb), Cadmium (Cd), Mercury (Hg), Hexavalent chromium (Hex-Cr), Polybrominated biphenyls (PBB), and Polybrominated diphenyl ethers (PBDE). PBB and PBDE are flame retardants used in several plastics. For Cadmium and Hexavalent chromium, there must be less than 0.01% of the substance by weight at raw homogeneous materials level. For Lead, PBB, and PBDE, there must be no more than 0.1% of the material, when calculated by weight at raw homogeneous materials. Any RoHS compliant component must have 100 ppm or less of mercury and the mercury must not have been intentionally added to the component. In the EU, some military and medical equipment are exempt from RoHS compliance.
Plug & Play
Zeigt an, ob dieses PC-Produkt "Plug and Play" unterstützt (plug and play = Hardware oder Software, die, nachdem sie installiert ("plugged in") ist, sofort verwendet werden kann ("play"); im Gegensatz zu Hardware oder Software, welche Konfiguration erfordern).
Energiequelle
What is providing power for the product e.g. mains electricity.
Kabel
Unterstützte Windows-Betriebssysteme
Windows vesions wich can be used with the device.
Unterstützte Linux-Betriebssysteme
8 RT. Linux (9.4, 9.5), Red Hat Enterprise Linux 5.0 (supported with a pre-built package); SUSE Linux (10.3, 11.0, 11, 11.1, 11.2), Fedora (9, 9.0, 10, 10.0, 11.0, 11, 12, 12.0), Ubuntu (8.04, 8.04.1, 8.04.2, 8.10, 9.04, 9.10, 10.04), Debian (5.0, 5.0.1, 5.0.2, 5.0.3)
Anzahl enthaltener Produkte
The number of products that are included in the package.
100 Stück(e)