Hinzufügen, um zu vergleichen
vom Vergleich entfernen
Marke
:
Das allgemeine Markenzeichen eines Herstellers. Ein Hersteller kann mehrere Markennamen haben. Einige Hersteller lizenzieren ihre Markennamen an andere Hersteller.
NEC
Produktname
:
Der Produktname dient der Identifikation mit der Marke eines Produkts, meist der Modellname, jedoch ist dieser nicht immer einzigartig, da ebenso Produktvarianten darunter einbegriffen sein könnten. Der Produktname ist ein wichtiger Teil des Icecat Produkttitels auf einem Produktdatenblatt.
NP50
Artikel-Code
:
Der einzigartige Produktidentifizierer einer Marke. Mehrere Produktnummern können zu einem Hauptprodukt-Datenblatt gemappt werden, falls die Spezifikationen identisch sind. Wir ändern die falschen Artikelnummern und logistischen Varianten in die korrekte Herstellerartikelnummer ab.
50032048
Show alternative article codes used in the online market place
Kategorie
:
Verwenden Sie einen Beamer, um Bilder aus Ihrem Notebook, Computer, DVD-Player, Videorecorder oder einem anderen Gerät mit einem passenden Stecker an eine Wand oder eine speziell entwickelte Projektionsfläche zu projizieren. Mit einem Gerät wie diesem wird es leicht, professionelle, klare Präsentationen zu halten. Oder bauen Sie Ihr eigenes Heimkino!
Beamer
Datenblatt Qualität:
Erstellt/standardisiert von Icecat
Produktdatenblätter könnnen verschiedene Qualitätsstufen haben:
Nur Logistikdaten wurden importiert:
Wir haben nur Grunddaten vom Hersteller, ein Datenblatt wurde noch nicht von einem Editor erstellt.
Erstellt von NEC:
Ein Datenblatt wurde von einer offiziellen Quelle eines Herstellers importiert. Das Datenblatt wurde jedoch noch nicht von einem Icecat-Editor standardisiert.
Erstellt/standardisiert von Icecat:
Das Datenblatt wurde von einem Icecat-Editor erstellt oder standardisiert
In Icecat seit:
15 Dez 2006
Das Datum, an dem Icecat zum ersten Mal bemerkt hat, dass das Produkt in einer Preisliste eines Channel-Partners erschienen ist.
Info geändert am:
08 Jun 2016 10:50:02
Datum der letzten Aktualisierung des Datenblattes in Icecat.

Produkt Anzeige:
32007
Diese Statistik basiert auf 61744 durch den Gebrauch von E-Commerce Seiten (E-Shops, Distributoren, Vergleichsseiten, E-Commerce ASPs, Einkaufssystemen etc) und das Herunterladen dieses Icecat Datenblattes seit 15-12-06 Nur Sponsoren sind in der kostenlosen Open Icecat Distribution eingeschlossen, genutzt durch 60104 freie Open Icecat User.
Langer Produktname von NEC NP50
:
Die kurze redaktionelle Beschreibung von NEC NP50
NP50 - 1024x768, 4:3, 1.397 cm (0.55 ") DDR DMD, F=2.2–2.34, f=20.4–24.5 mm, 1.6kg
Marketing-Text NEC NP50
:
Der offizielle Marketing-Text NEC NP50, wie vom Hersteller geliefert
Features:
NP50: Ultraleicht, ultralicht und stets für anspruchsvolles Projizieren zu haben.
Wir wissen nicht, womit Sie in Ihrem Business präsentieren. Nur eines ist klar: Sobald Sie auf einen der drei neuen NP-Projektoren von NEC umgesattelt haben, werden Sie die Zeit nicht mehr zurückdrehen wollen.

Unser NP50, das Mittelmodell der neuen Serie, macht keine Ausnahme. Als DLP™ Projektor mit Leichtgewicht (nur 1,6 kg) und ultrakompakten Gehäusemaßen (B x H x T: 246 x 72 x 177 mm) projiziert der NP50 2.600 ANSI-Lumen hell.

Er besitzt ein zusätzliches Lampen-Kühlsystem: das für NEC patentierte Hybrid Cooling System. Zusätzlich bietet der NP50 als einziger Projektor eine erweiterte Garantie für den Einsatz in rauchiger oder staubiger Umgebung. Im Gegensatz zu anderen Geräten werden beim NP50 Schäden die durch Staub- oder Raucheinwirkung entstanden sind innerhalb der Garantie repariert (RR-Service).
Kurze zusammenfassende Beschreibung NEC NP50
:
Diese kurze Zusammenfassung des NEC NP50 Datenblatts wird automatisch generiert und verwendet den Produkt-Titel und die ersten sechs Schlüssel-Spezifikationen.
NEC NP50, 838,2 - 7620 mm (33 - 300 Zoll), 4:3, AC, 4:3, 1,45 - 13,43 m, 1600:1
Lange zusammenfassende Beschreibung NEC NP50
:
Dies ist eine automatisch generierte lange Zusammenfassung von NEC NP50 basierend auf den ersten drei Spezifikationen der ersten fünf Spezifikationsgruppen.
NEC NP50. Projektorhelligkeit: 2600 ANSI Lumen, Projektion Technologie: LCD, native Auflösung des Projektors: XGA (1024x768). Lampenlebensdauer: 2000 h, Lampenleistung: 200 W, Lampentyp: UHP. Fokus: Manuell, Brennweitenbereich: 20,4 - 24,5 mm, Blendenbereich (F-F): 2,2 - 2,34. Analoges Signalformatsystem: NTSC, NTSC 4.43, PAL, PAL 60, PAL M, PAL N, SECAM, Unterstützte Grafik-Auflösungen: 832 x 624, 1024 x 768 (XGA), 1280 x 1024 (SXGA), 1280 x 720 (HD 720), 1400 x 1050 (SXGA+), 1600 x 12, Unterstützte Video-Modi: 1080i, 480p, 576p. Vertikaler Scanbereich: 50 - 85 Hz, Horizontaler Scanbereich: 15 - 100 kHz, Geräuschpegel: 35 dB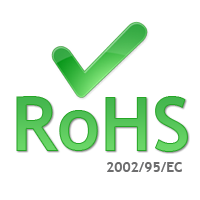 Das elektrische oder elektronische Produkt enthält wenig oder keine schädlichen Stoffe (RoHS). Jedes RoHS-konforme Produkt ist für das Vorhandensein von Blei (Pb), Cadmium (Cd), Quecksilber (Hg), sechswertiges Chrom (Cr-Hex), polybromierte Biphenyle (PBB) und polybromierte Diphenylether (PBDE) getestet. PBB und PBDE sind Flammschutzmittel, die in verschiedenen Kunststoffen verwendet werden. Für Cadmium und Chrom VI, muss es weniger als 0,01% der Substanz per Gewicht sein. Für Blei, PBB, PBDE darf es nicht mehr als 0,1% des Materials sein. Jede RoHS-konforme Komponente muss 100 ppm oder weniger Quecksilber enthalten und das Quecksilber darf nicht absichtlich der Komponente hinzugefügt worden sein.
Integrieren Sie das Datenblatt auf Ihre Seite.
This is a demo of a seamless insert of an Icecat LIVE product data-sheet in your website. Imagine that this responsive data-sheet is included in the product page of your webshop.
How to integrate Icecat LIVE JavaScript.
1
native Auflösung des Projektors
*
XGA (1024x768)
Native Seitenverhältnis
*
The aspect ratio is the ratio of the width of an image to its height. The native aspect ratio is the one which the projector/display is particularly designed for. Images shown in native aspect ratio will utilize the entire resolution of the display and achieve maximum brightness. Images shown in other than native aspect ratio will always have less resolution and less brightness than images shown in native aspect ratio.
4:3
Bildumfangkompatibilität
*
The different screen sizes which the device can work with.
838,2 - 7620 mm (33 - 300 Zoll)
Unterstützte Seitenverhältnisse
The aspect ratio is the ratio of the width of an image to its height. The supported aspect ratios are the aspect ratios that can be shown by the device.
4:3
Projektionsabstand
*
The maximum length at which an image can be projected.
1,45 - 13,43 m
Kontrastverhältnis
*
Der Unterschied in der Lichtintensität zwischen dem hellstem Weiß und dem dunkelstem Schwarz.
1600:1
Projector HElligkeit (economic mode)
2350 ANSI Lumen
Lampenlebensdauer
*
The length of time (usually measured in hours) which the lamp can be used for.
2000 h
Lampenleistung
*
The power of the lamp, usually measured in watts (W).
200 W
Lampenleistung (economic mode)
180 W
Gebrauchsdauer der Lampe (kostengünstiger Modus)
3000 h
Brennweitenbereich
*
Measure of how strongly the system converges or diverges light. For an optical system in air, it is the distance over which initially collimated rays are brought to a focus. A system with a shorter focal length has greater optical power than one with a long focal length; that is, it bends the rays more strongly, bringing them to a focus in a shorter distance.For an optical system in air, the effective focal length (f and f′) gives the distance from the front and rear principal planes (H and H′) to the corresponding focal points (F and F′).
20,4 - 24,5 mm
Blendenbereich (F-F)
Blendenbereich des Objektivs der Kamera, angegeben in Blendenstufen (f-stops)
2,2 - 2,34
Analoges Signalformatsystem
*
The supported protocols for exchanging analog signals.
NTSC, NTSC 4.43, PAL, PAL 60, PAL M, PAL N, SECAM
Full-HD
*
Full High Definition (HD) means that a display supports a resolution of 1920 x 1080 pixel, and has a digital TV connection.
Unterstützte Video-Modi
The video modes that can be displayed by the device.
1080i, 480p, 576p
Unterstützte Grafik-Auflösungen
The graphic resolutions that can be displayed by the device. The graphic resolution describes the width and height dimensions of a display, such as a computer monitor, measured in pixels.
832 x 624, 1024 x 768 (XGA), 1280 x 1024 (SXGA), 1280 x 720 (HD 720), 1400 x 1050 (SXGA+), 1600 x 1200 (UXGA), 1920 x 1080 (HD 1080), 640 x 480 (VGA), 800 x 600 (SVGA)
Anschlüsse und Schnittstellen
Anzahl VGA (D-Sub) Anschlüsse
*
Number of VGA (D-Sub) ports (connecting interfaces) in the device. The VGA (D-Sub) connector is a 15 pin connector between a computer and a monitor. It was first introduced in 1987 by IBM.
1
Anzahl USB 2.0 Anschlüsse
*
USB 2.0-Ports haben eine Datentransferrate von 480 Mbps und sind rückwärtskompatibel mit USB 1.1-Ports. Sie können alle Arten von Peripheriegeräten an sie anschließen.
1
RS-232 port
*
The number of sockets (ports) for RS-232. An RS-232 serial port was once a standard feature of a personal computer, used for connections to modems, printers, mice, data storage, uninterruptible power supplies, and other peripheral devices. Now it has been largely replaced by USB and other ports.
1
S-Video-Eingang
*
The number of ports (input sockets) for S-Video, which is a signalling standard for standard definition video, typically 480i or 576i.
1
Eingebauter Ethernet-Anschluss
*
An Ethernet LAN (Local Area Network) interface is present, for a wired conection via a cable.
WLAN
*
Popular technology that allows an electronic device to exchange data or connect to the internet wirelessly using radio waves.
Geräuschpegel
*
The amplitude level of the undesired background noise, usually measured in decibels (db).
35 dB
Produkttyp
*
The sub-category of the product.
Desktop projector
Eingebaute Anzeige
*
A display which is part of the product, so you do not need to attach another display.
Energiequelle
*
What is providing power for the product e.g. mains electricity.
AC
Stromverbrauch (typisch)
*
Menge Strom, die durch dieses Modell verbraucht wird in Watt. Übliche vom Hersteller angegebene Werte sind Stromverbrauch, wenn ausgeschaltet, Standby / Standbymodus, durchschnittliche Nutzung, maximale Nutzung.
265 W
Stromverbrauch (Standby)
*
The amount of electricity that is consumed when the product is on standby.
6 W
RoHS-Kompatibel
The Restriction of Hazardous Substances (RoHS) Directive aims to restrict certain dangerous substances commonly used in electrical and electronic equipment. Any RoHS compliant product is tested for the presence of Lead (Pb), Cadmium (Cd), Mercury (Hg), Hexavalent chromium (Hex-Cr), Polybrominated biphenyls (PBB), and Polybrominated diphenyl ethers (PBDE). PBB and PBDE are flame retardants used in several plastics. For Cadmium and Hexavalent chromium, there must be less than 0.01% of the substance by weight at raw homogeneous materials level. For Lead, PBB, and PBDE, there must be no more than 0.1% of the material, when calculated by weight at raw homogeneous materials. Any RoHS compliant component must have 100 ppm or less of mercury and the mercury must not have been intentionally added to the component. In the EU, some military and medical equipment are exempt from RoHS compliance.
Breite
The measurement or extent of something from side to side.
246 mm
Tiefe
The distance from the front to the back of something.
177 mm
Gewicht
*
Gewicht der Ware ohne Verpackung (Nettogewicht). Wenn möglich, wird das Nettogewicht inklusive Standard-Zubehör und Lieferungen angegeben. Bitte beachten Sie, dass Hersteller manchmal eine zu kommerziellen Auslegung des Produktgewichts angeben, ohne das Gewicht von Accessoires und / oder Zubehör miteinzurechnen.
1,6 kg