FAQ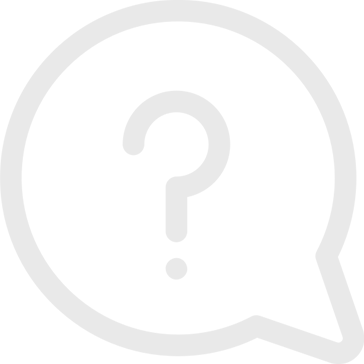 Frequently asked questions (FAQs)
Open Icecat – Content Syndication
Standardization of data
Multilingual
Cross-sell & Up-sell
Multimedia
Marketing Intelligence
Generating leads (Hatch)
Open Icecat – Content Syndication
In what ways can my product content be included in the Icecat database?

There are 2 methods to add/describe manufacturer's product content in the Icecat database:

Manual import: product datasheets will be described manually by Icecat editors. Format can be Excel, Word, PDF and links to website, as long as Icecat can get the needed data.
(We recommend this method for portfolios < 500 skus)
Automatic import: XML Interface between manufacturer CMS and Icecat CMS to import all available product data automatically.

Does a manufacturer also have direct access to the Icecat database to add/change their data?

Yes, only participating manufacturers receive a secured login for the Icecat PIM (Product Information Management system). This allows manufacturer to add and/or change the data of their own products. An editor manual will be provided.

How can manufacturers check the described data?

Participating manufacturers will be automatically informed by email when a product has been changed or described in the Icecat database. This email includes a direct links to the described product in the Icecat database. Manufacturers have the ability to check/change/approve the described product.


As a manufacturer, I don't want Icecat to use my "copyrighted" images. Can I avoid this?

In US law the Fair Use clause is applicable. But, the legal environment is different per country. In certain cases, limiting resellers of your products can be interpreted as a violation of Anti Trust laws & regulations

https://www.copyright.gov/fls/fl102.html

In essence, fair use can interpreted as follows:

- The commercial value of an image is Zero (0 euro) as manufacturers are not publishers

- The commercial intention is to promote the products depicted

- Manufacturers publish their pictures in a public domain where they are freely downloadable

- Our re-use of the product images (to promote manufacturer's products) is to be considered Fair Use.

How long does it take before new product announcements and product content are updated?

When using the manual method: within 1 business day.
When using automatic import: immediately; as soon as a manufacturer has added updated content to the XML feed.

My brand is not yet participating in Open Icecat, but I see my products described on www.icecat.biz. Does this mean that my product content will be distributed via Open Icecat?

No, your content could be described in Icecat database but will not be distributed for free to the tens of thousands of channel partners using Open Icecat. Your content will only be distributed to subscribed channel partners (a few hundred channel partners). After participating with Icecat, your product content will also be distributed automatically to the tens of thousands users of Open Icecat. Please contact your Icecat account manager to discuss the possibilities.

Is it possible to exclude channel partners from my product content via Open Icecat?

Yes, by participating in Open Icecat, manufacturers can easily regulate who can or cannot get their product content. On the shop level we can exclude channel partners.

When a product is no longer available, will the datasheet be deleted in the Icecat database?

No, as Icecat is not managing the portfolio of channel partners. Daily, channel partners import datapacks from their preferred distributors. A distributor datapack includes: portfolio (article codes) of the distributor, stock per article code and purchase price per article code. These datapacks dictate a channel partner's portfolio. Channel partners only import the (Open) Icecat datasheets of the products which are listed in their webshop. Therefore, in the case that a product is no longer available, the distributor will not list the EOL product code in the datapacks channel partners import. As a result, channel partners don't import the EOL datasheet as the EOL product is no longer in their portfolio.

A product is no longer available, but I still see that channel partners are offering the product. How is this possible?

In most cases this means that the distributor still has stock. In this case the distributor will include the EOL product in the datapack until there is no more stock. Another explanation could be that the distributor neglected to remove the EOL product code from the datapack. In this case, the manufacturer should bring this to the attention of the distributor.

How can I see which distributors are still offering EOL products?

Participating manufacturers in Open Icecat have access to the Icecat PIM (Product Information Management system). Via the Icecat PIM, manufacturers can select the EOL article code and directly see which distributors are still offering the EOL products.

Can Icecat help me with entering a new market or country?

Yes, as Icecat has contacts with ten thousands of channel partners worldwide, we help manufacturers with their marketing and sales activities. Imagine increasing online brand awareness and developing a new channel (e-tailers and distributors).

Does Icecat also distribute price information to channel partners?

No, Icecat does not provide any pricing information to channel partners. Icecat only provides rich product content information. Channel Partners receive pricing information directly from their distributor or manufacturer.

I see pricing information on www.icecat.biz. What is this?

www.icecat.biz is also a comparison website. All listed prices are uploaded by channel partners. Icecat has no influence on these prices. Channel partners receive the prices from their distributors, not from Icecat. They then are able to upload their offers, including prices, on the Icecat website. This is a completely free service for your channel partners. All leads they receive via the Icecat.biz comparison website are completely free.
Standardization of data
There are a lot of data structures available in the market, which standard does Icecat use?

The Icecat data model is setup according to UNSPSC category structure. For all feature and value information the manufacturers and merchants lead in the building of the data structure.

Does Icecat also distribute original vendor product specifications (besides the standardized data)?

Yes, Icecat also distributes original vendor product specifications so that your channel partners can also use/import your original data. Most content providers don't provide the original vendor product specifications.

As a manufacturer, I sell products that I don't see on www.icecat.biz; does this mean Icecat does not support these product categories?

No, the Icecat data model is flexible and applicable to multiple business segments. Simply contact your account manager for more information.
Multilingual
For my brand, only English marketing text is available. Does Icecat also have in house translators?

Icecat has native speakers in house who can take care of "basic" marketing text translations. Please contact your account manager at Icecat to discuss your options.

If my brand is participating in Open Icecat, will my product content automatically be translated into 33 languages?

Partly, only the specs (feature names and values) will be automatically translated into the supported 50+ languages. The marketing text will be described in the agreed languages. This is often the multilingual marketing text the manufacturer has available.

I want to expand my current contract to include additional languages. Do I have to create a new contract?

No, an addendum to the current contract is sufficient.
Cross-sell & Up-sell
How do manufacturers inform Icecat about their preferred cross-sell items?

To manage cross-selling, manufacturers simply fill in our user friendly cross-sell template. Manufacturers then send the completed cross-sell template to Icecat and the cross-sell items will automatically be included in the Icecat database. There is always a final check on the cross-sell list before it goes live to ensure it is a logical cross-sell opportunity.

How often can a manufacturer send a new cross-sell list?

There is no limitation on the frequency of sending new cross-sell lists. Usually, manufacturers send an updated cross-sell list quarterly.

I have created a selector including various related items (e.g. Kingston Memory selector). Is it possible to integrate these relationships into the Icecat database?

Yes, Icecat advises manufacturers to integrate these related items into the Icecat database as it will increase online visibility. Please contact Icecat to discuss the possibilities.

Where can I get the cross-sell template?

Please contact your account manager at Icecat.
Multimedia
Does Icecat also create product videos, animations and 3D/360 degree views etc.?

No, the rich media must be provided by the manufacturer.

Does Icecat support multilingual product videos for one product?

Yes, Icecat support multilingual product videos. Distribution of multilingual product videos depends on usage type: URL or XML. URL users receive the datasheet in the language of their choice and view the appropriate video file depending on their language setting. XML users can find the link to the correct video file depending on the language of the catalog.

What video format does Icecat support?

No, there is no limit on the content added/linked to a datasheet. However, we do have a regulation regarding the number of downloads (cost per download structure) for specific content components such as videos.
Marketing Intelligence
How frequently are the buying orientation (download) reports distributed?

The download reports are automatically sent on the first of every month. The report contains the figures of the previous month. However, it is possible to receive the reports on weekly or quarterly bases. In this case you would need to inform your account manager.

Do my competitors also receive the download figures of my brand?

Yes, as the internet is open, your competitors can also receive figures about your brand. Check sponsors to see if your competitors participate in Open Icecat. If so, they will receive figures about your brand.

Can I prevent my competitors from receiving reports about my brand?

No, the internet is an open medium.

Is it possible to receive tailor made download reports?

Yes, please discuss the options with your Icecat account manager.

Can I receive a list of the users of my content?

Yes, Icecat can provide a report of users per brand/country/region.
Generating leads (Hatch)
Why do we need Hatch?

To convert leads into sales increasing your revenue.

What do channel partners have to pay for Hatch?

Participation for retailers is 100% FREE.

Can we include our preferred business partners?

Yes, Hatch will connect partners upon request.

Why do we need Hatch to list our partner's offers?

Because Hatch receives product feeds from thousands of retailers enabling worldwide coverage of your portfolio.

Can we manage the resellers that are displayed?

Yes, through a control panel you can manage the partners listed for each country.